As a country with a Muslim population majority, it is only sure thing if some people who are coming to Bali would may feel the need to look for Muslim-friendly or Halal stalls and restaurants while they spend holidays on the island. Due to the fact, the cuisine in Bali is dominated by pork since Bali is specifically a Hinduism majority Island. However, that does not mean that there is no halal food available on this island at all. Therefore, it is inevitable indeed, that  to consider having Halal stalls and restaurants is an important thing in Tourism Business, and so Bali even though it is an Island with Hinduism majority becomes no exceptions. Well, now let's proceed to take a peek at the restaurant references that serve halal food below.
When you hear its unique name, you must be curious about its actual visual. It is rice served in tekor or pincuk, a traditional wrap-container made of banana leaves that typically have been used since ancient times by Indonesians. Located in Kertalangu Cultural Village, East Denpasar, you will also enjoy an atmosphere like eating in an old house with old-fashioned ornate knick knacks that will throw you back to your childhood.
Although it is only a simple dish, the menu being sold here has its special place in the hearts of foodies. This Balinese mixed rice presentation is complemented by side dishes of lawar biu batu, Balinese chili sauce, fried peanuts, roasted chicken, and ares sauce.
●     Nasi Ayam Kedewatan Ibu Mangku
Nasi Ayam Kedewatan Ibu Mangku is also famous for being delicious halal food. The restaurant building here is a typical Balinese pavilion. Besides eating halal food, you can get to enjoy a traditional Balinese atmosphere with a large yard here.
The name implies that this place only serves chicken and will serve a portion of Nasi Ayam (Chicken rice) with satay wrap, egg, shredded chicken, fried chicken and lawar vegetables, and a super spicy chili sauce! The price is very affordable, you need to pay IDR. 25.000 only.
The Crispy Fried Duck at Bebek Bengil is a favorite of many travelers who come to the island of Bali. Do not doubt its taste, because you are definitely going to ask for more. With a similar atmosphere in Ubud, Bebek Bengil in Nusa Dua also provides a beautiful atmosphere surrounded by trees and Balinese gazebo. The difference is, here you can also enjoy the typical Nusa Dua white sand altogether at once. Aside from the Crispy Duck menu which has always become its icon, Bebek Bengil also has other appealing dishes such as Nasi Campur and Duck Sambal Ijo, which are no less addictive!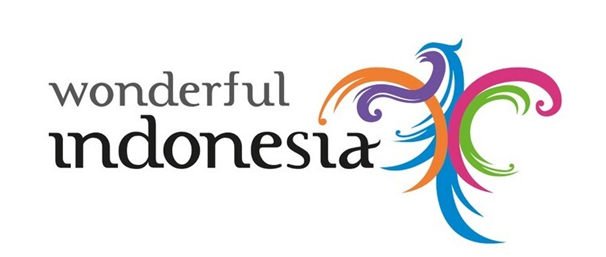 For those of you who are exploring the Nusa Dua area, you can also find other halal food at Nasi Ayam Ibu Oki. Similar to other Nasi Ayam, Nasi Ayam Ibu Oki also serves a portion of mixed rice with various processed chicken such as fried chicken, shredded chicken, betutu chicken, lilit satay. What makes it even more special is you will be getting a special spicy broth that doesn't exist anywhere else.
The Jimbaran neighborhood is well known as a seafood culinary center in Bali. Almost every restaurant here serves a variety of grilled seafood menus served complete with vegetables and matah chili. The most interesting thing about eating at Jimbaran beach is that you can enjoy a candle light dinner while listening to acoustic music. A perfect choice  for you who wants to have a romantic dinner with your beloved partner! If you are planning to come here, it's better for you to come earlier before the sun sets around 5.00 p.m, so you can get the best seat to watch the super beautiful sunset here.
The shrimp menu is the best menu this restaurant has to offer. You can find many kinds of processed shrimp here. One of the favorite menus for travelers is Hurang Ageung, which is a dish that serves mixed variants of shrimp all in one large basket.
You can visit Bale Udang Mang Engking in Kuta and Ubud. Both of them offer a culinary experience in a cottage with rustic vibes. Relax yourself for a moment by enjoying the atmosphere around the restaurant or the rustic-vibes cottage if you are still in a food coma!
Vacation is more than just the food, it's about making long-lasting memories. Discover more adventures in Bali by visiting Wonderful Indonesia.