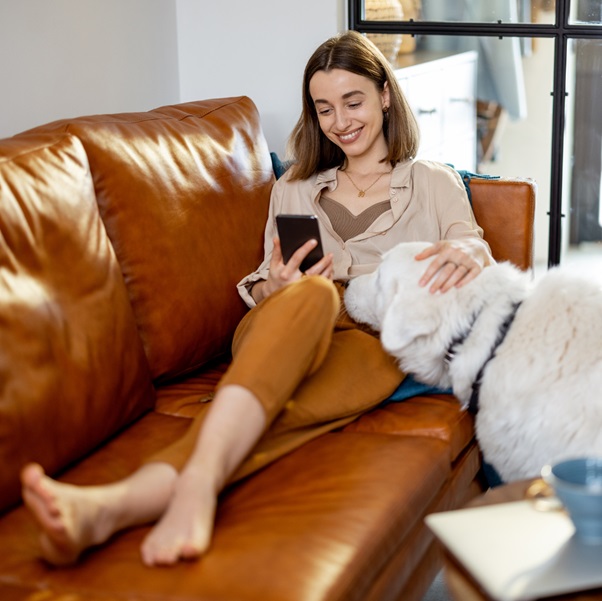 Many homeowners spend time Googling for the best furniture they can buy online. Whether you're moving, renovating or decorating your home for the holiday, it's time to make yourself proud of your home. Ordering a new dining set or bed frame in Singapore has never been easier with a simple browse online or to an ecommerce app.
Buying Furniture Online—Without Regrets
Home is where the heart is. Adding furniture remains an essential aspect of designing or redesigning your home as a comfortable place you want to be at the end of the day. Many are aware of purchasing products online. However, not all are aware of what they need to purchase. It's easy to 'want' something and buy them rather than going for something we truly 'need'.
We often end up feeling frustrated. Sometimes the furniture doesn't feel 'right'. Something does not seem to work well when we see the item inside our home. It may be that it doesn't complement the style and design. It may also not go well with paint colours. Whether you're buying a sofa or a fancy storage bed in Singapore online, we must avoid these mistakes to save ourselves from frustrations and prevent wasting money.
The first common step to buying your next furniture is to determine the space left where you plan to place the item. Regardless if it's a bedroom or living room, knowing the amount of space will serve as a basis when choosing a furniture item. Otherwise, you might be at risk of purchasing an unfit furniture item.
The second step is checking the terms and conditions of the seller. You may want to know their return policy and shipping charges before you make a purchase. Buying from a local online furniture shop in Singapore also entails checking the seller or a store's reputation before making any orders. The third involves knowing which item fits your budget and lifestyle needs.
The options are not exactly difficult when purchasing furniture online. However, it takes some time since it involves making a careful decision on every purchase to find the right one that fits your home and wallet.
3 Common Helpful Advice For Buying Furniture Online
If it is your first time buying furniture online in Singapore, there is plenty of helpful advice to consider. Here are a few ones you must know:
Read the 'About Us' Page
Unless you know the owner or the website you're planning to buy from, you don't likely know who you're buying furniture from online. Buying from a trusted and well-known seller or site will ensure evading scams. Reading the site's 'About Us' page helps you learn more about the website itself and the store's history and background.
Read Verified Reviews
Reviews are a lifesaver. Let's say you're planning to purchase a mattress on sale in Singapore. You don't have to look further harder online when you have sites that display reviews on certain mattress products. High reviews mean more buyers are satisfied with the product. Hence, be wary of items that have low or zero reviews. You are at risk of buying problematic items.
Always Read Product Descriptions
It's easy to skip past the product's description so long as the product's display or image quenches your curiosity. Product reviews display more information about the furniture item. You want to rely on these descriptions since it gives you an idea of what to expect about the product. Don't forget to check the measurement details and the item's materials.
If you are looking for high-quality curated furniture online for your home, visit Mega Furniture!